Oman takes action and accedes to UNCAT
Geneva – The Convention against Torture Initiative (CTI) welcomes the Sultanate of Oman's accession to the UN Convention against Torture and Other Cruel, Inhuman or Degrading Treatment or Punishment (UNCAT, or the Convention).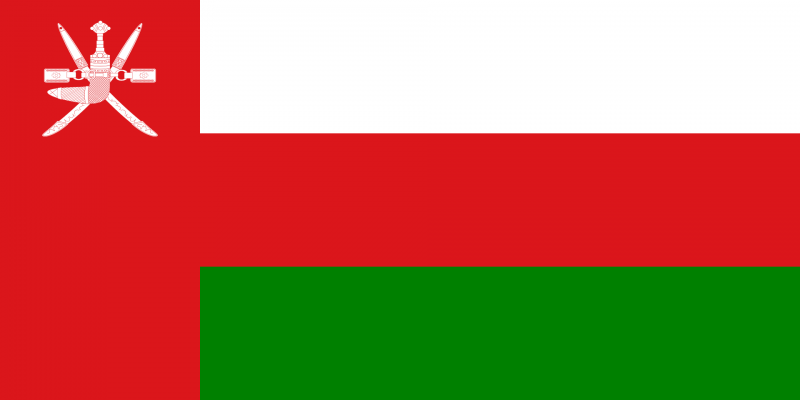 Oman's accession to UNCAT follows domestic consultation leading to the issuance of a Royal Decree signed by His Majesty Sultan Haitham Bin Tarik on 7 April 2020, and the subsequent deposit of its instrument of accession at the United Nations in New York on 9 June. By acceding to UNCAT, Oman has fulfilled an important commitment made during the last cycle of its Universal Periodic Review.* With Oman's accession, CTI's global campaign for universal ratification of the Convention against Torture has reached an impressive 170 States parties!
Welcoming Oman's accession to this fundamental international human rights treaty, H.E. Omar Zniber, Ambassador and Permanent Representative of Morocco to the UN in Geneva, said on behalf of the six core States of CTI:
"We are delighted to count Oman among the parties to the UN Convention against Torture. I am confident that Oman's accession will inspire other States to follow its example as we advance together towards universal ratification and effective implementation of the treaty."
H.E. Abdullah Al Riyami, Deputy Permanent Representative and Chargé d'affaires a.i. of Oman to the UN in Geneva, underlined the importance of the Sultanate's accession to UNCAT:
"The decision of my country's Government to accede to the Convention against Torture and Other Cruel, Inhuman or Degrading Treatment or Punishment, following the issuance of the Royal Decree number 45/2020, which comes in compliance with its pledges made during the review of its second periodic report, reinforces its work with the United Nations bodies, and reflects its commitment to promote and protect human rights by harmonizing its national legislations to international laws and affirming its active role on the international scene."
In addition to acceding to UNCAT, Oman also acceded to the International Convention for the Protection of All Persons from Enforced Disappearance (ICED) and to the International Covenant on Economic, Social and Cultural Rights (ICESCR).
For States wishing to ratify or accede to UNCAT during Covid-19 closures, please find advice here on the facilitated procedure made available by the Treaty Section of United Nations Office of Legal Affairs (OLA).
Background:
CTI, launched in 2014, is an inter-governmental initiative, promoting the universal ratification and implementation of the UN Convention against Torture. The CTI is being spearheaded by the Governments of Chile, Denmark, Fiji, Ghana, Indonesia and Morocco, and is supported by a full-time Secretariat based in Geneva. CTI fosters constructive dialogue and international cooperation between States, and offers technical and capacity building support to governments. CTI is encouraged by a Group of Friends, which is open to all UN Member States and serves as a platform for the exchange of knowledge, experience and ideas on how to overcome obstacles to ratification and implementation of the UNCAT.
*The Universal Periodic Review (UPR) is a State peer review process in which the human rights record of every State in the world is considered as part of the Human Rights Council, based in Geneva. States have the opportunity to respond to recommendations by other States. Of the top five recommendations put to States during the second cycle, two relate to ratifying UNCAT or torture prevention more generally. For more information, see https://www.ohchr.org/en/hrbodies/upr/pages/uprmain.aspx.