CTI briefing strengthens collaboration with Core States' Focal Points
Yesterday morning, the Secretariat of the Convention against Torture Initiative (CTI) organised an informative briefing for the Focal Points of the six Core States spearheading the Initiative, namely, Chile, Denmark, Fiji, Ghana, Indonesia and Morocco.
The meeting was the first of its kind conducted by the CTI Secretariat and offered an "refresher briefing" on:
The UN Convention against Torture and Other Cruel, Inhuman or Degrading Treatment or Punishment (UNCAT) and the importance of torture prevention work;
CTI's UNCAT ratification strategy and steps needed to ratify or accede to the Convention;
CTI's main activities and avenues for engagement with States on UNCAT ratification and implementation; and
An overview of existing CTI tools and publications.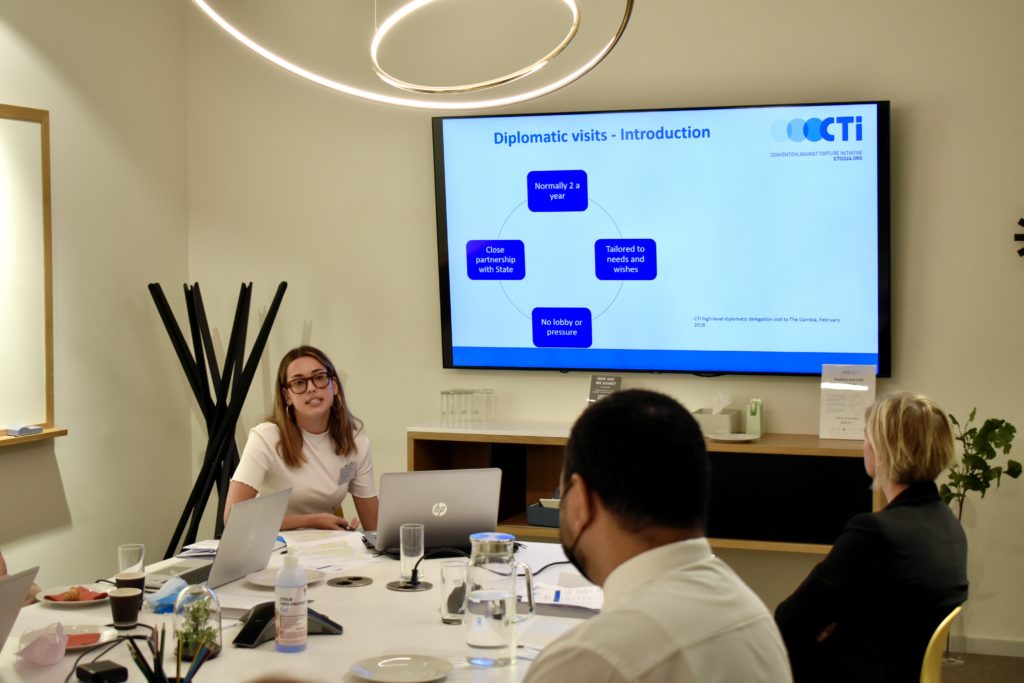 This interactive meeting aimed to explore how to enhance the ongoing relationship, collaboration and opportunities for engagement between the CTI Secretariat and its Core States' Focal Points. The CTI Secretariat and the Focal Points further exchanged on how the CTI Focal Points could increase their support of CTI's work towards universal ratification and improved implementation of the UN Convention against Torture by 2024.
For States interested to learn more about UNCAT or for any queries related to how CTI can provide technical assistance to ratify or implement UNCAT, find out more here, or contact the CTI Secretariat at advicehub@cti2024.org.